Background
I have been working in private practice as a counsellor, psychotherapist and CBT practitioner since 2005. Before that, I was involved in training and development in media and advertising within the publishing sector since 1985. I worked in the voluntary sector for over ten years, for MIND and Sussex Alcohol and Substance Misuse, and was honorary counsellor at Longhill School, Rottingdean, for a year, where I worked as a member of the Youth Advisory Council (YMCA), counselling children between the ages 7 and 16.

I am a qualified psychotherapist with a diploma in existential psychotherapy and counselling from Regent's College, London 1998. I am trained in CBT (Cognitive Behavioural Therapy), short–term solution focused therapy, and have received specialist training in addiction counselling and working with young people (OCS Diploma 2007).

CBT has a proven track record of success and is the most popular model of counselling in the NHS. It is particularly effective in dealing with depression and anxiety.

I am committed to on–going continued professional development.

I am a licensed practitioner of Neuro–Lingusitic Programming [Member number 99318 Renewal date 31/03/2013]. I studied with Richard Bandler (co-founder of The Society of Neuro–Linguistic Programming) and Paul McKenna.

As a requirement of all BACP accredited therapists, I am undertaking on–going professional supervision on a twice monthly basis. I practice in accordance with the Equal Opportunities Policy.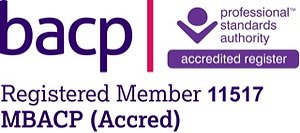 Personal Development & Training
I regularly take part in personal development and training events and can highly recommend the 'Say Hello To Your Brain'© Applied Neuroscience Training Programme For Business Professionals and Practitioners provided by Soraya Shaw of Springboard Tribe - details available here